Traditional to the East of England, clay pantiles have been used for centuries. They are considered lighter weight than traditional slate roofs and can be used where a lower pitch can cause water ingress issues.
Using reclaimed pantiles can maintain the character of a building. We hold a stock of approximately 8000 reclaimed pantiles and corresponding ridge – of various colours.
Heritage
Roofing
Services
Tel: 01780 410 929
Mobile: 07957 740 852
swright@heritageroofingservices.com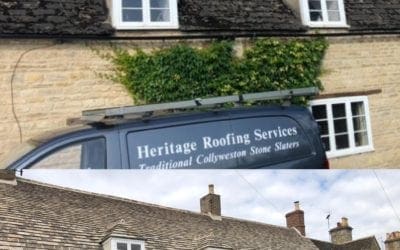 Recent ProjectsCollyweston Dormer - Before/After  Cottage roof re-slated with existing Collyweston Slate.
read more