Here at Heritage Roofing Services, our lead work services cover everything from lead flashing to lead roof repairs. Lead has been used for centuries, due to its durability, and is used in a variety of ways from flashings, valleys, abutments, dormer windows to decorative features.
All of the lead we use is recycled sandcast lead. All lead is hand dressed by skilled tradesmen, from traditional bossing to lead welding we have the skills and experience required.
Heritage
Roofing
Services
Tel: 01780 410 929
Mobile: 07957 740 852
swright@heritageroofingservices.com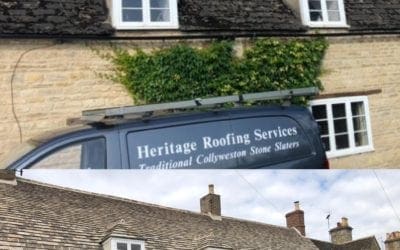 Recent ProjectsCollyweston Dormer - Before/After  Cottage roof re-slated with existing Collyweston Slate.
read more